TEC-117 outdoor air cooler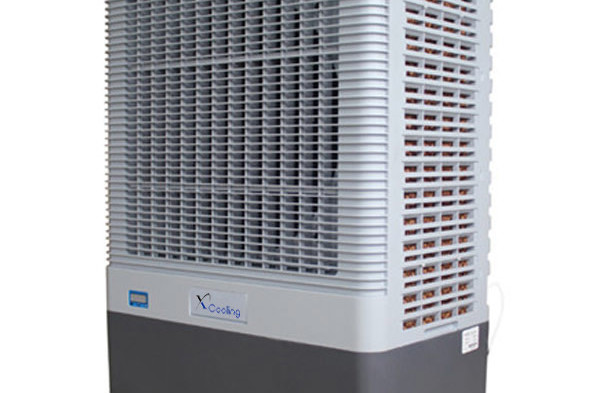 TEC-117 outdoor air cooler
May 27, 2014
Comments Off

on TEC-117 outdoor air cooler
TEC-117 Outdoor Air Cooler
TEC-117 Outdoor Air Cooler with industrial evaporative air cooling by evaporation of water
Minimum energy consumption with maximum cooling effect
Not picky about maintenance, easy in maintenance and cleaning
TEC-117 Outdoor Cooler unique, highly efficient, relocatable vaporizing cooling systems that use high-performance sustainable cooling media firm manufactured in accordance with the patented technology . Unique patented block body together with highly efficient cooling inserts allow blocks of TEC-117 Outdoor evaporative Air Cooler efficiently cooling and at very high levels of relative humidity-conditions under which other portable cooling systems are unable to reach such a cooling effect.
The company initially believed that TEC-117 Outdoor desert Cooler equivalent "mist cooling" cooling systems type evaporative cooling systems. The only thing that is common in these two types of cooling, that is what we are talking about evaporative systems.
The key to effective outdoor cooling is the use of specially developed, highly effective, sustainable cooling media in conjunction with the relevant way to firm body formed to ensure effective regulation of air flow circulating through the soaked water cooling media (Freon) the relevant rate. TEC-117 Outdoor Air Cooler meets all these requirements and even offer much more.
As indicated in part B of this instruction, the effectiveness of the blocks most significant at a temperature of about +30° c and a relative humidity of approximately 75%. In most cases, when the outside temperature reaches +30° c relative humidity less than 75%.
In general it can be said that when one of the indicators increases, the other decreases.
Specifications
| | |
| --- | --- |
| Airflow | 6000 m3 |
| Power | 250 watt |
| Power supply | 220v /50 Hz |
| Fan type | Axial |
| Fan speed | 2 speeds |
| Water tank capacity | 60 L |
| Water consumption | 5-8 L/h |
| | |
| Dimensions | 720x430x1150 mm |
| Noise | 63 db |
| Swing | Auto function, left to right |